Dream Spaces at DC Bilingual
We sat down with Daniela Anello, Head of School at DC Bilingual to learn about her inspiring path and the recent development of a 30,000sq ft campus addition – a dream we've had the honor of helping turn into a reality.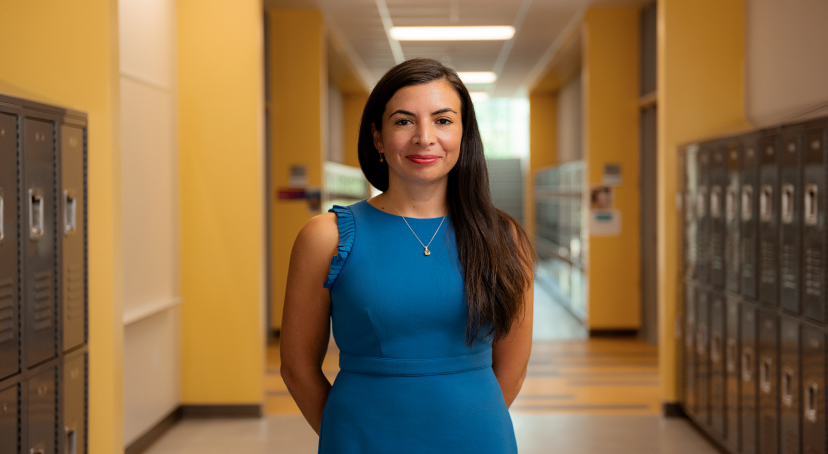 ---
EagleBank: 

How long have you been with DC Bilingual and how has your role changed since joining?

Daniela: I've been a part of the DC bilingual community since 2009, so 2023 will be my 14th year here. My role has changed pretty significantly over that period of time. I started as a literacy specialist, then became a resident principal, then assistant principal, interim principal, and ultimately getting selected by the board to become the new Head of School.
EagleBank: Can you tell us about the school's development during that time, specifically with this new space we're in?
Daniela: It's a dream come true, really. It's a special feeling to be in this beautiful space designed by our own staff, and then to have it supported by our families, caregivers, neighbors, and entire school community, it's a dream come true. It was definitely a group project, getting everyone involved, knowing what we wanted to build, and what we wanted to create for the school. To see it completed is unbelievable. It was something we dreamed about back in 2018 and to see it completed, to be in the spaces that serve our students, it's unbelievable. It really is a dream come true for us. 
---
"EAGLEBANK REALLY TAKES PRIDE IN
THE RELATIONSHIPS THEY FORM AND
BUILD WITH THEIR CLIENTS."
— DANIELA ANELLO
---
EagleBank: What sparked the idea?
Daniela: Back in 2015, when we moved into the original structure it was in pretty bad shape. It needed a lot of improvement and renovation, we wanted it to be a space where our students could feel welcome and inspired to learn. The first set of renovations was getting that building back up to code but we were also able to make it look and feel beautiful for our students and families. Then, with the new project, we added close to 30,000sq ft to the old campus. It's was truly an amazing accomplishment for everyone here.
EagleBank: With EagleBank as your financial partner for the project, how did that relationship help to achieve your goals?
Daniela: EagleBank really takes pride in the relationships they form and build with their clients. Ever since we began it's always been about our vision as a school, and they've stayed in tune with our goals to help accomplish what's needed to get there. And beyond that, they even come out to school events whenever there's an opportunity to volunteer – they really believe in what we're doing here. So yes, it's a very personable relationship and I really think of them as more than a bank. They're friends.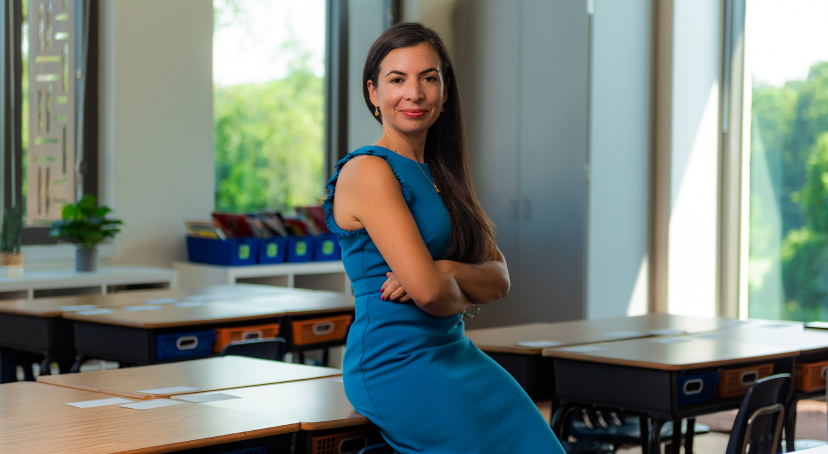 ---
From all of us here at EagleBank, we'd like to thank Daniela for her inspiring work at DC Bilingual, and the mission her team continues to pursue.
To hear more about EagleBank's partnership with DC Bilingual, check out Daniela's interview with WTOP News: EagleBank transforms school, changes lives of students through partnership with DC Bilingual.
Head over to Urban Atlantic or Menkiti Group to hear from our other great partners.